/
/
Maeklang Elephant Conservation Community Half day
Please contact-us before to make a booking for the dates regarding the Covid situation.
Maeklang Elephant Conservation Community Half day
Time: 08.00 - 08.30 Time: Morning: 07:00 - 07:30 => 13:00 , Afternoon: 12:00-12:30 => 17:30
Have a great experience with our big friends here!
We offer you to see the elephants live in the real nature without no riding, no hook and no chains.You can enjoy your time with our 5 elephants and 1 baby elephant who is already 8 months old.

Surrounded by the jungle and the mountains of Doi Inthanon, we have created 2 eco-places for our big friends!
Our main goal was to:
- Rescue sick, handicapped and abused elephants
- Provide specialist medical care, food and shelter
- The conservation of our natural and cultural heritage
- To support community based sustainable ecotourism
- Locally source safe organic food for our elephants




1800

THB

/ pers

Community Rescue Center for Elephants
All the activities that you can do are : preparing the food / feeding / walking with them to see the nature around the camp / Doing mud spa / bathing with them in the river
Don't miss this amazing experince when you arrive in Chiang Mai!
Program Maeklang Elephant Conservation Community Half day ::
Drive about 1 hour to the rescue center
Wash & prepare food for feeding elephant
Feed elephants and get to know them
Take elephant for mud spa
Take elephant for bathing
Lunch(morning) or snack (afternoon)
Relax and say goodbye to them

This sanctuary has been certified by Marie for it's ethical side, the respect of elephants and the respect of the visitors during their visit.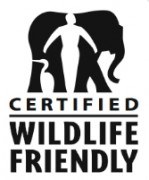 BOOK YOUR VISIT
Adult :: ฿1900 , Child :: ฿1000
Date ::
Qty ::
* Child between 3 and 8 years old

Instant booking

Best price guarantee

Local agency in Thailand

Secure payment