/
/
Elephant Jungle Sanctuary Samui
Elephant Jungle Sanctuary Samui
FULLY BOOKED 26th Dec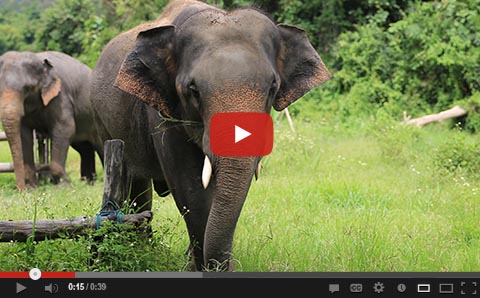 Time: Morning: 8.00-9:00 | 12:00 -12.30 , Afternoon: 12.15-12:45 | 16:30-17:00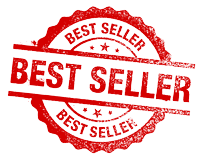 This sanctuary is often fully booked a long time in advance during high touristy season, do not wait too long to book your half-day!
Enjoy the company of elephants the Elephant Jungle Sanctuary of Koh Samui. We promote the sustainable and ethical treatment of elephants and our elephant place is unique in Koh Samui.

Our qualified guides give to our visitors a glimpse into the behavior and personal history of each elephant, while our mahouts help people to experience an incredible life experience, like bathing and feed them by hand.



3000

THB

/ pers

Best place in Koh Samui to discover elephants
After receiving bananas and sugar canes to feed your new big friends, you will spend time with them in the sanctuary.

You can touch, feed, photograph and interact with elephants at your leisure. After meeting all the elephants, you will enjoy watching them enjoy their mud spa. Elephants apply mud on the skin to get a healthy sunscreen and a mud treatment on the skin.

Then, you will walk with the elephants, you will shower them and you will join them in the water to refresh you. Brush elephants while they walk and play in the water.

Once the elephants are clean, you can take some final pictures with them, then it will be time to part with your new friend and change into dry clothes.

Finally, eat snacks and seasonal fresh fruit before enjoying the impressive rural landscape on your way back to the hotel.


Program Elephant Jungle Sanctuary Samui ::
Pick up from your hotel or accommodation in Samui
Drive approximately 20-50 min.
Arrive at Elephant Jungle Sanctuary Samui. Enjoy a welcome snack, sip tea or coffee, and learn about elephants as you are given an introduction to our program.
Assist with the preparation of natural dietary supplements for the elephants.
Meet the elephants. Feed them and administer dietary supplements as you learn their stories. Play, interact and take photos with the elephants in a natural setting.
Watch elephant enjoy their Mud spa.
Swimming with elephants
Join the elephants in our specially constructed outdoor "Elephant Shower"
Use our facilities to take a (regular) shower, dry off, and change clothes.
Eat a lunch of traditional Thai food, freshly cooked Pad Thai, and seasonal fruit, before saying goodbye to the friendly elephants.
Leave the Elephant Jungle Sanctuary Samui.
Drop off at your hotel or accommodation.
---
Morning pick-up times:
| | |
| --- | --- |
| Bo Phut / Maenam | 8.45 – 9.00 |
| Bangrak / Plai laem /Chong Mon | 8.30 – 8.45 |
| Nathon/ Lamai /Chaweng | 08.15 – 8.30 |
| TalingNgam / Lipanoi | 08.00 – 08.15 |
Afternoon pick-up times:
| | |
| --- | --- |
| Bo Phut / Maenam | 12.45 – 13.00 |
| Nathon / Plai laem / Chong Mon | 12.30 – 12.45 |
| Lamai / Lipa Noi / Chaweng | 12.15 – 12.30 |
| TalingNgam / Nathian | 12.00 – 12.15 |
BOOK YOUR VISIT
Adult :: ฿3000
Child :: ฿2033
Date ::
Qty ::
* Child between 4 and 10 years old

Instant booking

Best price guarantee

Local agency in Thailand

Secure payment