/
/
Samui Elephant Sanctuary Bophut
Samui Elephant Sanctuary Bophut
Our two sanctuaries are located at Chaweng Noi and Bophut.
Time: Morning: between 07.30 - 08.00 , Afternoon: between 12.00 - 12.30pm
Samui Elephant Sanctuary Bophut has the honor of being an award-winning elephant sanctuary for displaying great conviction for elephants. The sanctuary is located in Southern Thailand on Koh Samui.
With the visitor's appreciation and utmost support, we have inaugurated a second sanctuary to provide a safe shelter to rescued elephants on Island where they are treated with utmost care and respect.
Both of the above said sanctuaries are built on forested land. Such land offers a homely feeling to retired elephants that have served the tourism and logging industries.
Special price

3100

3000

THB
Samui Elephant Sanctuary strives to offer a haven to rescued elephants where they can live in a natural habitat.
You can visit the sanctuaries to feed the elephants and enjoy a nice walk with them.

It is a pleasure to see them roaming around, bathing, socializing with other elephants, joyfully playing in the mud, and having a quality time with their fellow friends elephants.
You can join us in our morning program or evening program at your convenience to show your support for the well-being and improved lifestyle of Thai elephants.


Meet and greet our elephant
Get acquainted with our beautiful elephants, their history, unique personality, and most importantly the need to be rescued and secured.
You can visit us in our morning or afternoon programs to spend quality time with our elephants.
Program Samui Elephant Sanctuary Bophut ::
Hotel pick up - we pick up from all accommodation on Koh Samui. Please see below for pick up times.
Welcome and introduction video on who we are and why elephants need to be protected.
Prepare food for the elephants and then meet and feed the elephants. This is a magical experience and the elephants of course love their basket of treats.
Walk with the elephants and observe them as they express their natural behaviours, such as foraging for food, bathing in the pool, and playing in the mud pit.
Enjoy a light vegetarian meal and fresh fruit with time to rest, relax and take in the tranquility of our sanctuary.
Complimentary filtered water, coffee and tea.
Transfer back to your hotel.

This sanctuary has been certified by Marie for it's ethical side, the respect of elephants and the respect of the visitors during their visit.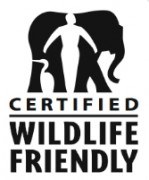 Pick Up Times
| | | |
| --- | --- | --- |
| Location | Morning | Afternoon |
| Taling Ngam | 7:00am - 7:10am | 12:30pm - 12:40pm |
| Planka / Lipa Noi | 7:00am - 7:10am | 12:30pm - 12:50pm |
| Nathon | 7:20am - 7:30am | 12:40pm - 13:00pm |
| Bang Por | 7:30am - 7:50am | 12:40pm - 13:00pm |
| Lamai / Huantanon | 7:30am - 8:00am | 13:00pm - 13:30pm |
| Maenem | 8:00am - 8:30am | 13:00pm - 13:20pm |
| Chaweng | 8:00am - 8:30am | 13:00pm - 13:20pm |
| Bophut | 8:00am - 8:30am | 13:00pm - 13:20pm |
| Choeng Mon / Bangrak / Plai Laem | 8:30am - 8:40am | 13:10pm - 13:20pm |
BOOK YOUR VISIT
Child :: ฿1500
Date ::
Qty ::
* Child between 4 and 11 years old

Instant booking

Best price guarantee

Local agency in Thailand

Secure payment