/
/
Phang Nga Elephant Park
Currently not available
Phang Nga Elephant Park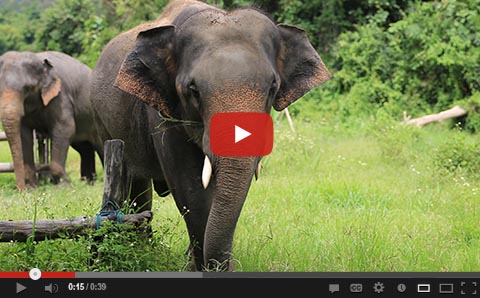 Time: Morning: 09.30 - 13.30 , Afternoon: 12.30 - 16.30
If you are visiting Thailand, you can't leave without visiting the Phang Nga Elephant Park! You will have the opportunity to visit with the elephants, experience a day packed full of activities at the Mahout Village, delicious food cooked by our warm and friendly staff, and meet our highly trained elephant handlers that love sharing what they do with visitors.



4900

THB

/ pers

Ethical Elephant Sanctuary
Phang Nga Elephant Park is a unique, small, family-run eco-business.
They started their elephant Park so that they could keep their family's domesticated elephants while at the same time share a very special and unique experience with their visitors.

You won't see the typical practices such as elephant dancing and circus tricks, at Phang Nga Elephant Park they believe in treating their animals with love and respect. They have worked hard to create public awareness around the situations facing the elephants, and also to help improve the care and wellbeing of Thailand's famous, majestic elephants.

At Phang Nga Elephant Park, they believe that through human-elephant interaction, people will learn to respect and practice responsible elephant tourism.
Program Phang Nga Elephant Park ::
Exploring the jungle alongside and preparing the food for elephants.
Following the ancient tradition of scrubbing your elephant with a piece of bark harvested from a
special tree that is used to care for her skin.
Learning about daily routine of the elephant handler.
Demonstration of an elephant health check.
Learning the way how to respect and admire the elephant.
Bathing and feeding elephants in the rock pool.
Meeting the playful baby elephant.
BOOK YOUR VISIT
Adult :: ฿5200
Child :: ฿2900
Date ::
Qty ::
* Child between 10 and 10 years old

Instant booking

Best price guarantee

Local agency in Thailand

Secure payment
Other amazing sanctuaries in Phuket