/
/
Elephant Jungle Sanctuary Pattaya
Elephant Jungle Sanctuary Pattaya
Morning pick-up time: between 6.30 & 7.00am / back around 12.00
Afternoon pick-up time: between 12.30 & 13.00pm / back around 17.30pm
FULLY BOOKED 13th Oct, 23rd Dec, 02nd Jan, 16th Jan, 17th Feb, 25th Feb, 02nd Mar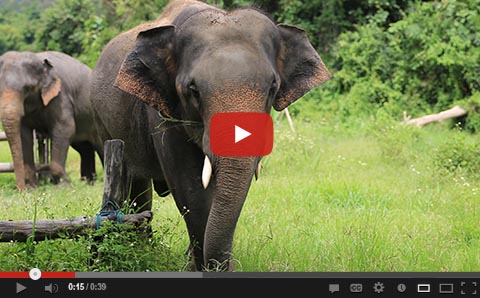 Time: Morning: 06:30-07:00 | 11:15-11.45 , Afternoon: 12:30-13:00 | 17:00-17:30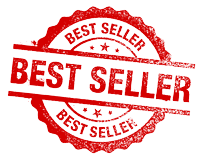 This sanctuary is often fully booked a long time in advance during high touristy season, do not wait too long to book your half-day!
Enjoy an experience far from the city, in a small group at the heart of the jungle, and discover the world of our local camp!
Elephant Jungle Sanctuary is an ethical and sustainable eco-tourism project. The sanctuary was founded in August 2018 in the area of Chiang Mai after concerns were raised for the local population of elephants and the good experience of the camp in Chiang Mai.
---
Pick-up from Laem Chabang pier and ship possible, please contact-us for more informations!
Do you stay in Bangkok?
We can organize transportation to and from our sanctuary for you. Contact-us after your booking.
Prices are:
- 4 seats car : 3000 thb
- 7 seats car : 3200 thb
- minivan 12pers : 3500 thb



2500

THB

/ pers

The only respectful elephant camp of Pattaya
Elephant Jungle Sanctuary specializes in looking after injured and mistreated elephants which have been rescued from all areas of Thailand.
The activities and packages are depending on which part of the year you visit the Elephant Jungle Sanctuary and also the current needs of the center. In any case, there are a variety of different activities to choose from !
Program Elephant Jungle Sanctuary Pattaya ::
Pick up from your hotel or accommodation in Pattaya city. Drive approximately 1 hour ) southeast of Pattaya City to Sattahip District.
Arrive at Elephant Jungle Sanctuary Pattaya. Enjoy a welcome snack, sip tea or coffee, and learn about elephants as you are given an introduction to our program. Change into traditional Karen clothing and assist with the preparation of natural dietary supplements for the elephants.
Meet the elephants. Feed them and administer dietary supplements as you learn their stories. Play, interact and take photos with the elephants in a natural setting.
Mud spa with the elephants.
Join the elephants in our specially constructed outdoor 'Elephant Shower Room' and cool down as you bathe them.
Use our facilities to take a (regular) shower, dry off, and change clothes.
Eat a lunch of traditional Thai food, freshly cooked Pad Thai, and seasonal fruit, before saying goodbye to the friendly elephants.
Leave the Elephant Jungle Sanctuary and drive for approximately 1 hour back through spectacular island scenery.
Drop off at your hotel or accommodation.
BOOK YOUR VISIT
Adult :: ฿2500
Child :: ฿1900
Date ::
Qty ::
* Child between 4 and 10 years old

Instant booking

Best price guarantee

Local agency in Thailand

Secure payment
Other amazing sanctuaries in Pattaya