/
/
Elephant Village Sanctuary
Morning session ONLY - Afternoon currently close to let the baby elephant take a rest
Elephant Village Sanctuary
Time: Morning: 06.50 - 07.30 => 12.30 - 13.00 , Afternoon: 12.30 - 13.10 => 17.30 - 18.00
Do you only have half a day available?
This is enough to meet the elephants, near our small Karen village in the middle of rice fields.
You will have to walk a bit to get to our village and meet our elephants, as it was not built on the side of the road for visitors, but it is worth it to meet our little baby elephant!



1700

THB

/ pers

Half day with elephants in the rice paddies
Our small village is the home of only 4 elephants , including our 32 months old baby elephant who is named Kularb and another pregnant mom.
You will have the opportunity during your visit to feed the elephants, but also to spend time with them in the mud and the river. The half-day will also be an opportunity to visit our local village and enjoy a nice view of the surrounding rice fields and the jungle.
Program Elephant Village Sanctuary ::
Departure 06.50-07.30 OR 12.30-13.10 from your hotel
Drive 45 minutes to visit the local market
Continue transportation around 1 hour to go to elephant camp in tribal village
Walk 10 minutes to arrive in the village
Explanation about elephant lifestyle
Walk around 5 minutes for the first meeting with elephants
Give food to your new big friends
Walk again in the forest to meet other elephants in the jungle
Visit the waterfall and enjoy the time in the water
Local Thai lunch included
Time to mud spa and swim with them
Beautiful view of the fields rice fields floor
Back to your hotel

This sanctuary has been certified by Marie for it's ethical side, the respect of elephants and the respect of the visitors during their visit.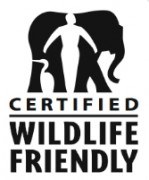 BOOK YOUR VISIT
Adult :: ฿1700
Child :: ฿1300
Date ::
Qty ::
* Child between 3 and 9 years old

Instant booking

Best price guarantee

Local agency in Thailand

Secure payment