/
/
Thong Elephant Sanctuary
Please contact-us before to make a booking for the dates regarding the Covid situation.
Thong Elephant Sanctuary
5 elephants, sanctuary deep in the jungle, max 24 people per day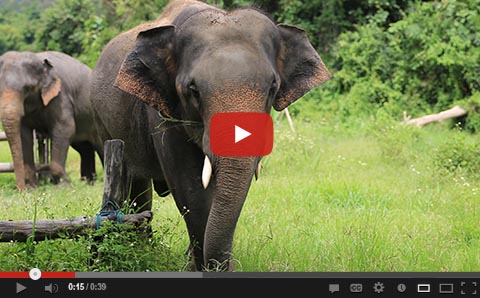 Time: 8.00 - 8.30 => 16.30 - 17.00
Our elephant Camp is a small family camp in the region of Mae Wang, close to Chiang Mai. As we are people from the White Karen hill-tribe, we used to live for thousand of years with elephants in our villages.
But nowadays, villagers don't use anymore elephants to help them in the jungle and for agriculture, and we have less and less animals in the forest. At Thong Elephant Sanctuary we want to save them and offer them a nice place to live freely.
Find more about elephants in Thailand here Our camp is an eco-tourism and sustainable project



2400

THB

/ pers

Small & non touristy elephant sanctuary
Why don't we let people ride our elephants? The spines of elephants are not the same as horses. They cannot support any weight from above, so riding causes long term harm. And because we do love our elephants, they are a part of our family, we do not want that people to ride them. Discovering and sharing are fun too!

We only accept small groups, about 20 people per day.
We are a small family camp, really different of all the big elephants camps you will find along the way in Chiang Mai, with buses of tourists everyday.

No chains, no hook, no riding, but so much fun and feelings :)
Program Thong Elephant Sanctuary ::
Departure from your hotel in Chiang Mai between 8.00 - 8.30am
Stop at a local thai market to discover and buy some food for the lunch (food included)
Arrive at the camp, in the middle of the jungle and discover your new big friends
Change your clothes to Karen clothes
Learn about elephants and their history in the Kingdom of Thailand
Feed them as a first approach
Lunch time for you ( thai food )
Make medicine ball (vitamins) to give to your friends
Go to the mud spa with them
Swim and bath in the river to clean the mud
Enjoy the afternoon with free elephants in the fields: be ready to follow or being followed, as they are really curious!
Enjoy free time to take pictures
Change back your clothes and get a souvenir for free
Visit a non touristy waterfall
Visit a Royal Project of agriculture
Back to Chiang Mai at your hotel around 5 - 5.30pm

This sanctuary has been certified by Ploy for it's ethical side, the respect of elephants and the respect of the visitors during their visit.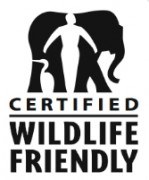 BOOK YOUR VISIT
Adult :: ฿2400 , Child :: ฿1500
Date ::
Qty ::
* Child between 4 and 10 years old

Instant booking

Best price guarantee

Local agency in Thailand

Secure payment