/
/
Thong Elephant Sanctuary half-day
Thong Elephant Sanctuary half-day
5 elephants, sanctuary deep in the jungle, max 24 people per day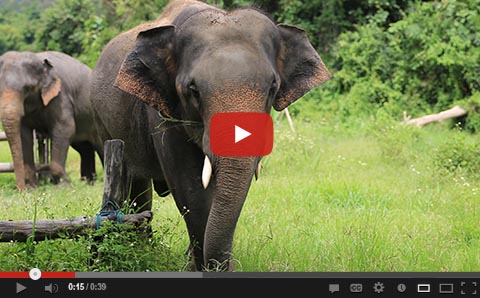 Experience the magic of Thong Elephant Sanctuary with our half-day package, an opportunity to connect with elephants in their natural habitat. This unique adventure allows you to not only create lasting memories but also gain insights into their rich history and behavior.
At the sanctuary, you'll also have the privilege of meeting and engaging with the Karen tribe while soaking in breathtaking views of the lush jungle and majestic mountains. All this takes place within a safe and sustainable environment, ensuring the well-being of these gentle giants.



1700

THB

/ pers

Small & non touristy elephant sanctuary
Your journey begins when we pick you up from your accommodation. As you traverse scenic landscapes, including picturesque agricultural areas, hills, and forests, you'll embark on a 1.3-hour drive to reach the sanctuary. Upon arrival, you'll be welcomed by your knowledgeable English-speaking guide, who will introduce you to the elephants and assist you in donning traditional Karen clothing.
Armed with bananas and sugar cane, you'll stroll with your guide through the sanctuary, where you'll encounter free-roaming elephants and listen to their unique stories. Feel free to touch, feed, photograph, and interact with these magnificent creatures while learning about their lifestyles and behaviors. After acquainting yourself with all the elephants, you'll join them for a mud spa experience nearby, getting down and dirty as you apply a nourishing mud treatment to their skin.
Following this delightful mud encounter, you'll walk with the elephants to a nearby river, where you can join them for a refreshing bath. Dive in, help bathe and brush the elephants as they revel in the water, creating cherished memories.
Once the elephants are sparkling clean, you'll have the chance for some final snapshots with your newfound friends before changing into dry clothes. Conclude your day with some snacks and fresh seasonal fruit, and then embark on a journey back to Chiang Mai, once again savoring the stunning rural vistas that surround you.
Program Thong Elephant Sanctuary half-day ::
Pick up from your accommodation:
> morning session: 06:30 – 07:00
> afternoon session: 11:30-12:00
Drive approximately 1.5 hours South of Chiang Mai through rolling hills, forest, and local farming areas.
Arrive at the Elephant Jungle Sanctuary. Learn about the elephants and change into traditional Karen clothing.
Meet the elephants. Feed, interact, and play with the elephants in a natural environment as you learn about their behavior and history. Take photos with the elephants.
Mud Spa with the elephants
Walk with the elephants to a river and bathe them.
Eat a traditional meal and then say goodbye to the elephants.
Leave the Elephant Jungle Sanctuary and drive approximately 1.5 hours to Chiang Mai.
Drop off at your hotel or accommodation:
> morning session: 13:30
> afternoon session: 18:30

This sanctuary has been certified by Ploy for it's ethical side, the respect of elephants and the respect of the visitors during their visit.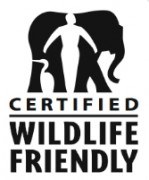 BOOK YOUR VISIT
Adult :: ฿1700
Child :: ฿1300
Date ::
Qty ::
* Child between 4 and 10 years old

Instant booking

Best price guarantee

Local agency in Thailand

Secure payment