/
/
Hug Elephant Sanctuary
Hug Elephant Sanctuary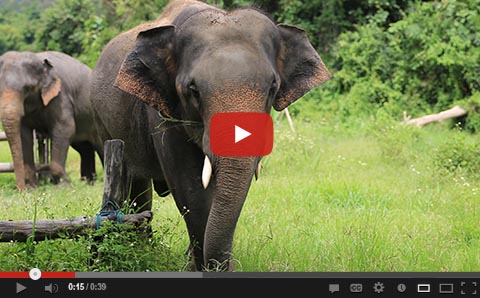 Welcome to Hug Elephants Sanctuary! If you are looking to experience an Asian Elephant journey like no other, then make sure that you take the time to visit the Hug Elephants Sanctuary!

Hug Elephants Sanctuary is located in Chiang Mai and was started by a group of local people that wanted to ensure that their elephants received the care and attention that they deserve. If you would like to help us support our elephants, then we would love to welcome you to the Hug Elephants Sanctuary! Relaxing and friendly staff, who will ensure that your visit is perfect!



2500

THB

/ pers

Experience a serene and peaceful moment
For the 1 Day Elephant Project you'll start by meeting the guide and the elephant.
Then you will learn about the elephant, play with them, take pictures, walk the elephants to the waterfall where you can swim and bath them!
Program Hug Elephant Sanctuary ::
8.00 AM - 8.30 AM: Pick up at Hotel or Meeting Point
9.30 AM - 10.00 AM: Once arrived at the Karen Village, you will meet your Local Guide and walk for 10 mn.
10.00 AM - 12.00 PM: First meet with the elephants. Feed and Interact with them in their Natural Home.
12.00 PM - 1.00 PM: Lunch Time ! (Thai Traditional Food)
1.00 PM - 4.00 PM: Enjoy the Mud Spa with the Elephants. Then, go to the Waterfall where you will swim and brush them.
4.00 PM - 5.00 PM: Return to Chiang Mai
BOOK YOUR VISIT
Adult :: ฿2500
Child :: ฿1800
Date ::
Qty ::
* Child between 4 and 10 years old

Instant booking

Best price guarantee

Local agency in Thailand

Secure payment