/
/
Happy Elephant Home
Happy Elephant Home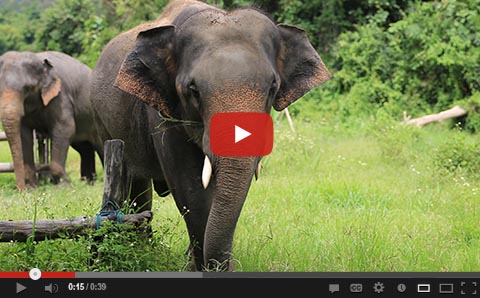 Time: 08.15-09.00 => 17.30
Get friendly with our happy elephants on a day-long elephant discovery day.
Help experienced mahouts in the daily care of the resident animals, as your small group learns to feed and wash them at a camp.
Join them for a soothing mud pit, then join the pachyderms for a walk to the river, where you wade in for the final swim of the day.



2400

THB

/ pers

Happy Place for Happy Elephants
As the name of our place tell you, it's a happy place where you can pet, feed, bath with mud and wash elephants.
We pick/drop you up at your hotel. In the trip you also get lunch which is interesting also as you make you own soup as you like it.
We have 4 elephants, one being a baby that makes your whole day.
Program Happy Elephant Home ::
Pick up between 08.15-9.00 a.m. From hotel in chiangmai drive 01.30 hour to happy elephant home and change into traditional karen clothes.
Start the introduction of thaielephant life style.
Meet the elephant, feed by hand, and being with them closer.
Mud spa with elephant.
Enjoy lunch of traditional thai food.
Go to local farm and find food for elephant.
Take a walk along with the elephant to the river enjoy bathing and water with them.
Say good bye to elephant.
Around 05.30 p.m. Drop off at your hotel.
BOOK YOUR VISIT
Adult :: ฿2560
Child :: ฿1900
Date ::
Qty ::
* Child between 4 and 7 years old

Instant booking

Best price guarantee

Local agency in Thailand

Secure payment